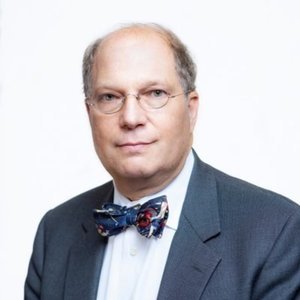 Paul Rosenzweig
Host of Checks & Balances: Threats to This American Election
Paul Rosenzweig works on legal and policy issues related to cybersecurity, national security and tech policy, including the intersection of privacy and security.
In addition to his work at R Street, Paul continues to manage a small cybersecurity consulting company called Red Branch Consulting and teaches at the George Washington University School of Law. Previously, he was deputy assistant secretary for policy at the U.S. Department of Homeland Security.
Paul is the author of Cyber Warfare: How Conflicts in Cyberspace are Challenging America and Changing the World and of three video lecture series from The Great Courses: Thinking About Cybersecurity: From Cyber Crime to Cyber Warfare, The Surveillance State: Big Data, Freedom, and You, and Investigating American Presidents.
With James Jay Carafano, he is co-author of Winning the Long War: Lessons from the Cold War for Defeating Terrorism and Preserving Freedom and co-editor, with Timothy McNulty and Ellen Shearer, of two books: Whistleblowers, Leaks and the Media: The First Amendment and National Security, and National Security Law in the News: A Guide for Journalists, Scholars, and Policymakers.
He received his bachelor's in chemistry from Haverford College, his master's in chemical oceanography from the University of California at San Diego's Scripps Institution of Oceanography and his juris doctor from the University of Chicago.
Paul and his wife split their time between Washington, D.C. and Atenas, Costa Rica. Their cats, Luke and Leia, guard the Costa Rican house from the dark side (aka mice and snakes). He has two grown stepsons and eight grandchildren.
Paul Rosenzweig has hosted two Episodes.
September 14th, 2020 | 50 mins 22 secs

2020, department of justice, doj, donald trump, durham report, e. jean carroll, elections, joe biden, william barr

Stuart Gerson and Ryan Goodman join host Paul Rosenzweig to discuss the timing and nature of the Durham Report, the policy against DOJ interference in elections, and William Barr's controversial move to have the federal government defend President Trump regarding a decades-old rape allegation by E. Jean Carroll.

September 6th, 2020 | 25 mins 14 secs

2020, disinformation, donald trump, election integrity, elections, facebook, peaceful transitions, vote by mail

On the inaugural episode of Checks & Balances: Threats to This American Election, Bill Kristol joins host Paul Rosenzweig to discuss the greatest threats to election integrity, and why it's important for everyone to make the 2020 election fair, free, and accepted. They also discuss the role of disinformation, nightmare scenarios, and the importance of peaceful transitions of power.